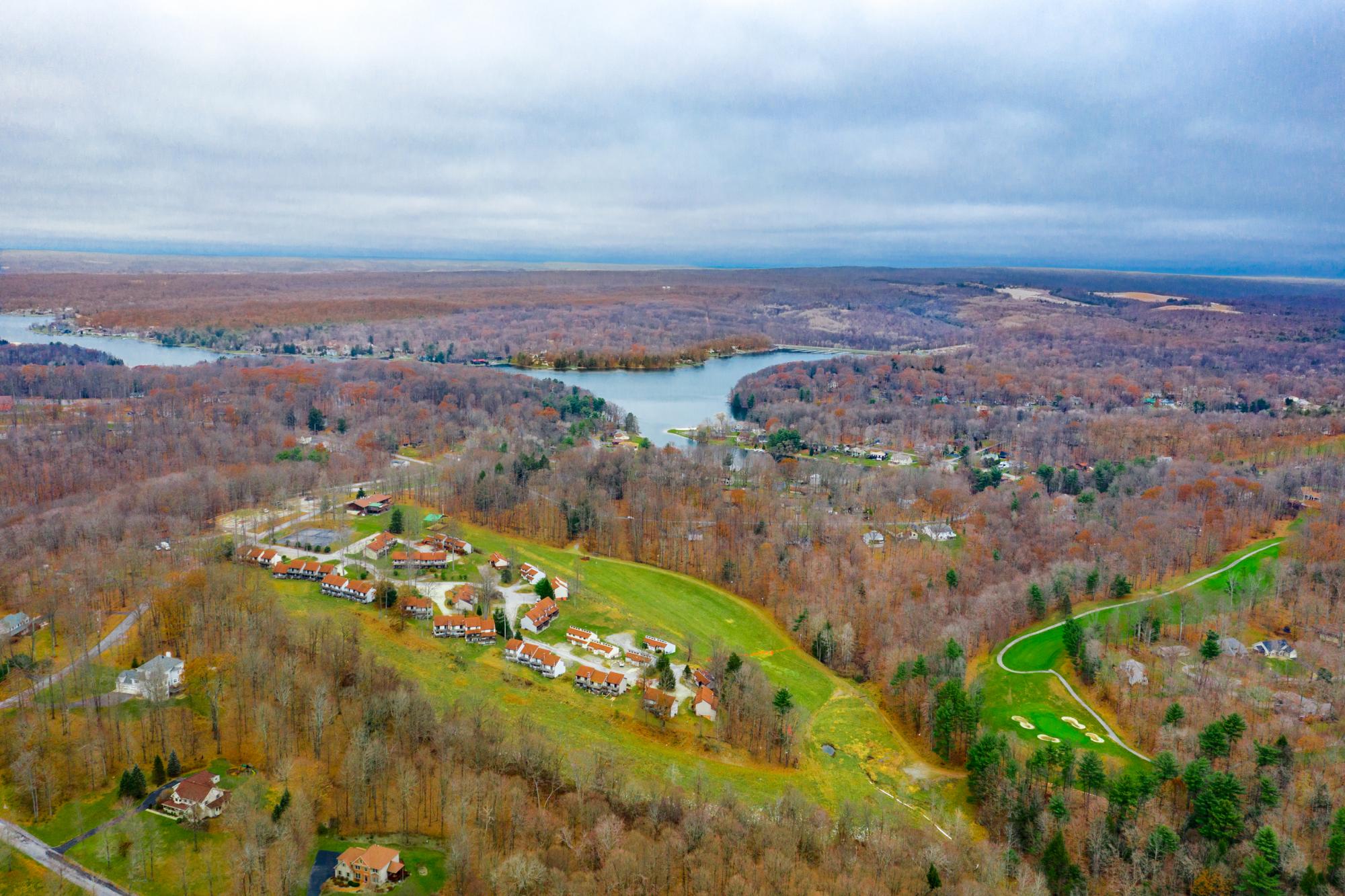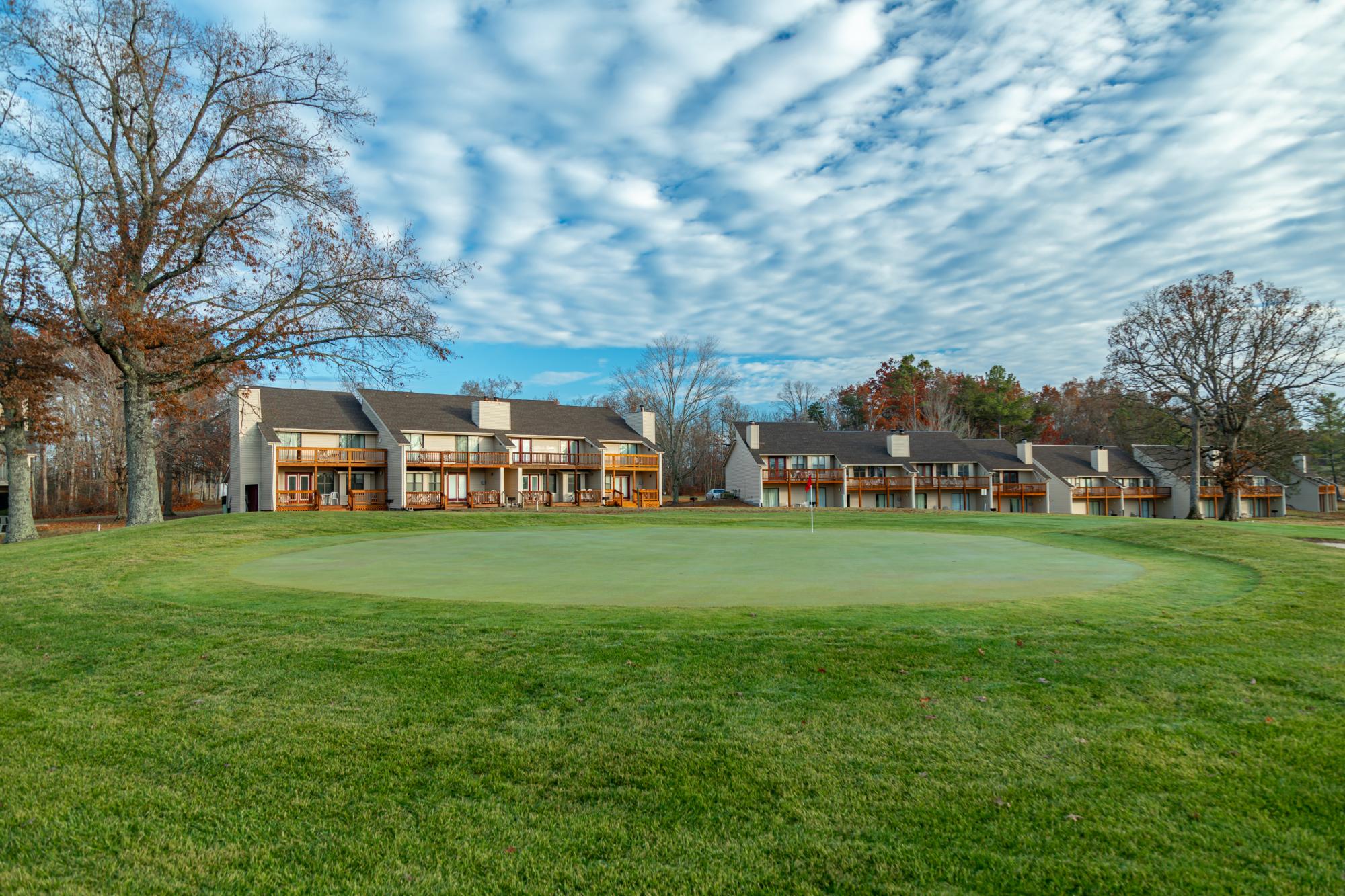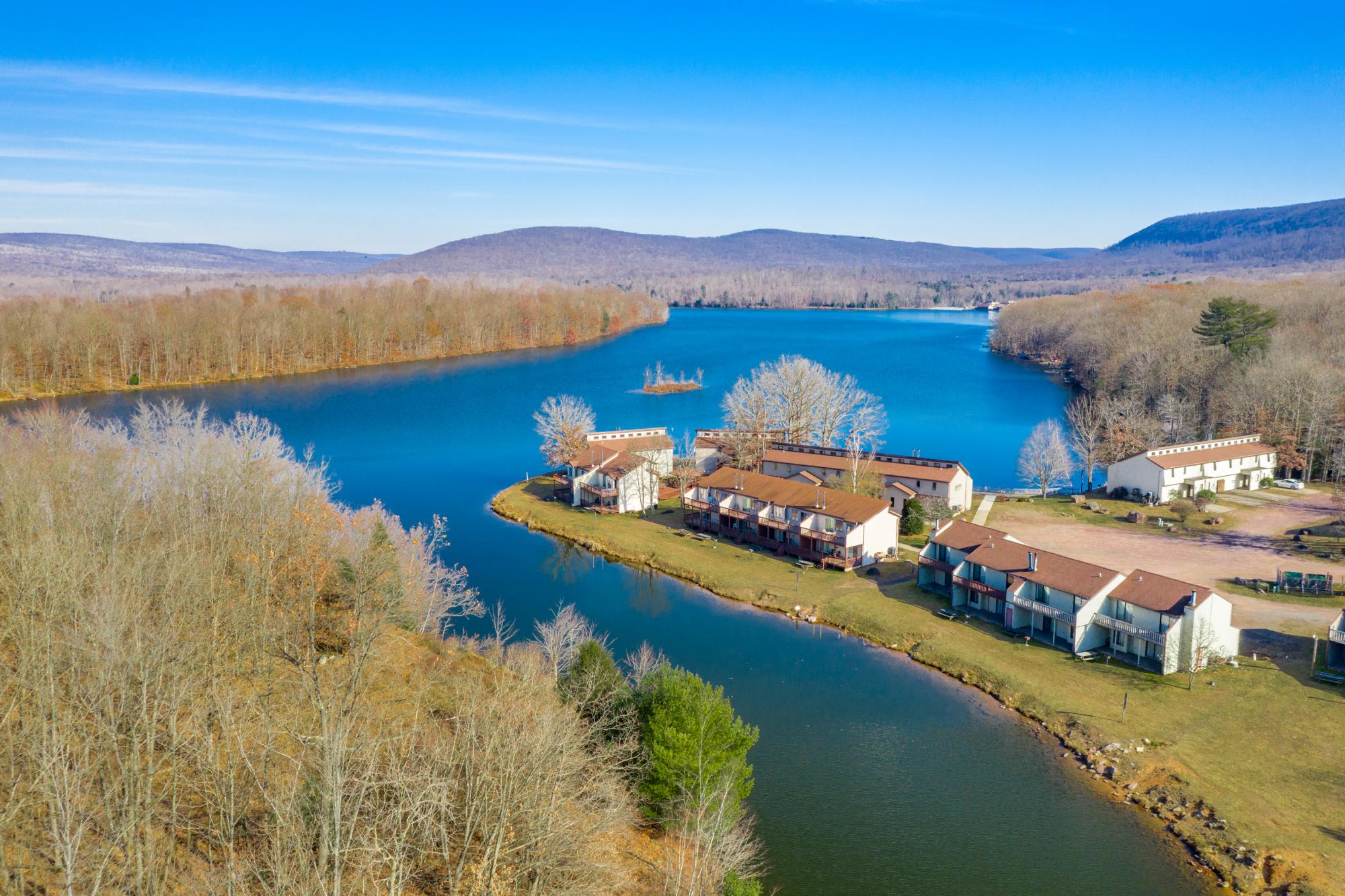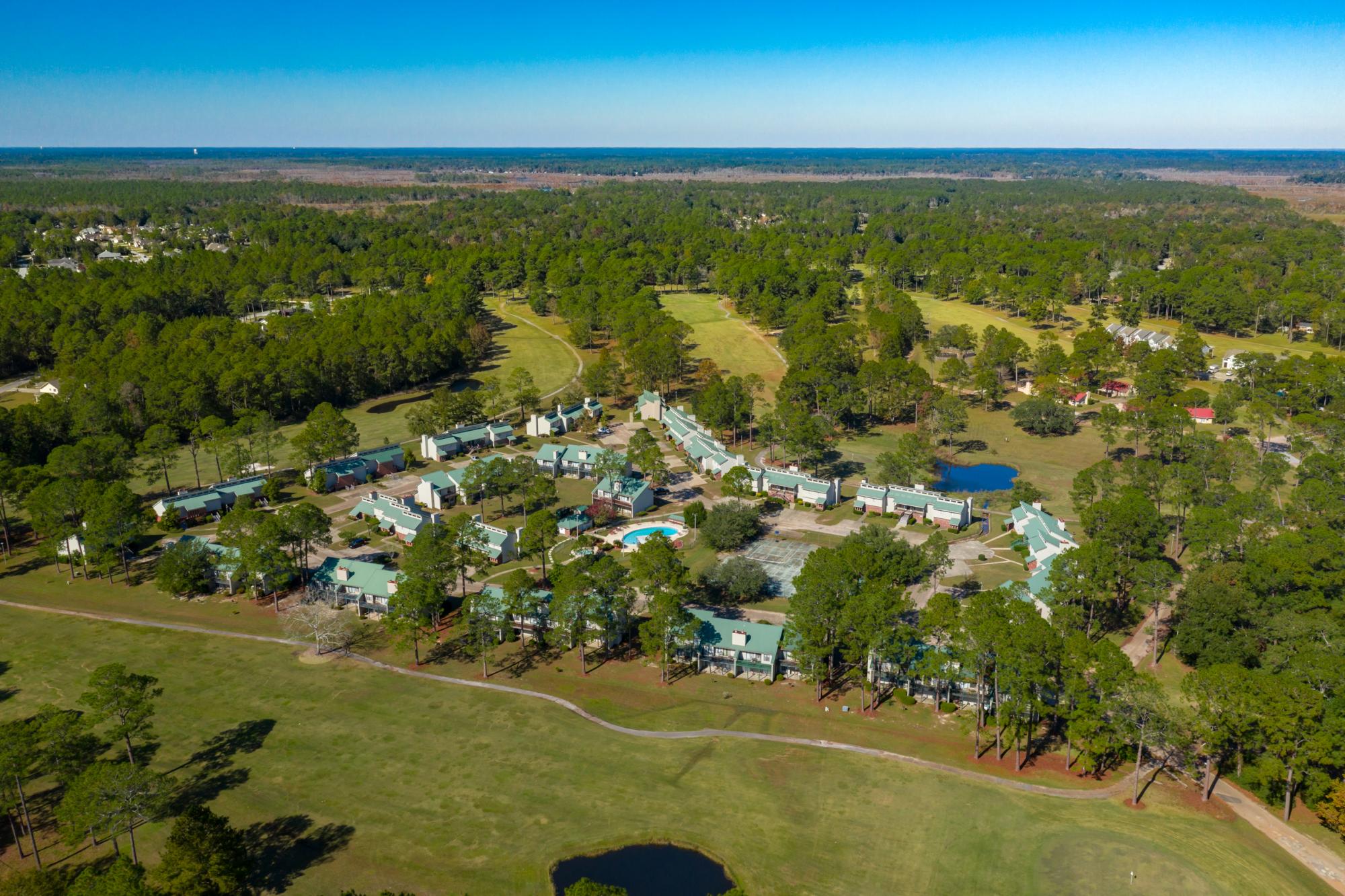 Crown Resorts at Treasure Lake – DuBois, PA
Crown Resorts at Lake Tansi – Crossville, TN
Crown Resorts at The Poconos – Drums, PA
Crown Resorts at Hickory Hills – Gautier, MS
Crown Resorts at Treasure Lake
DuBois, PA
Silverwoods and Wolf Run Manor at Treasure Lake are located in north central Pennsylvania, nestled in the heart of an 9,000 acre resort community in the foothills of the Allegheny Mountains. It's just south of Allegheny National Forest and borders Pennsylvania State Game Lands #77. Treasure Lake Resort has a multitude of quality amenities for all seasons. Two 18 hole PGA golf courses are manicured to perfection and provide our members with a challenging golf experience. Four lakes can be found here with the largest at approximately 300 acres. The smallest is for children's fishing only. Lake activities include 4 white sand beaches, fishing, boating, canoeing, and paddleboats.

On-site amenities include swimming pools, tennis courts, recreational center with indoor pool, restaurants, live entertainment, playgrounds, arcade, salon, and fitness club. The wooded setting surrounding this area abounds with hiking and nature watching opportunities, and the fall season provides some of the most spectacular fall foliage scenery in the Northeast. Winter activities include ice skating, cross country skiing, sledding, and ice fishing. Nearby activities include winery tours, state parks, and Amish communities.
Residences
1 Bedroom, 1 Bath (594 sq ft)
Bi-Level 2 Bedroom, 2 Bath (1,250 sq ft)
Bi-Level 2 Bedroom, 1.5 Bath (1,250 sq ft)
Tri-Level 2 Bedroom, 2.5 Bath (1,875 sq ft)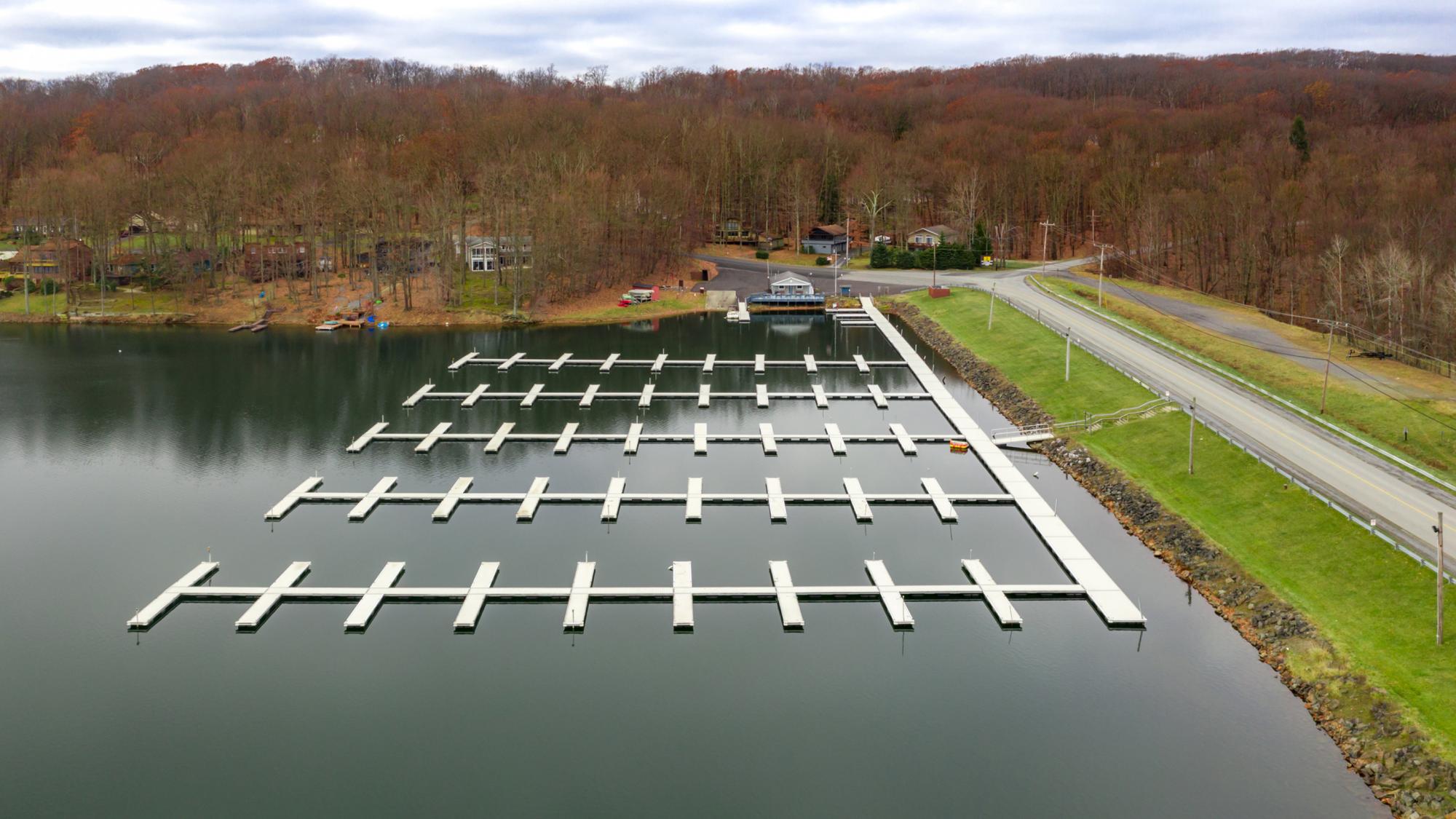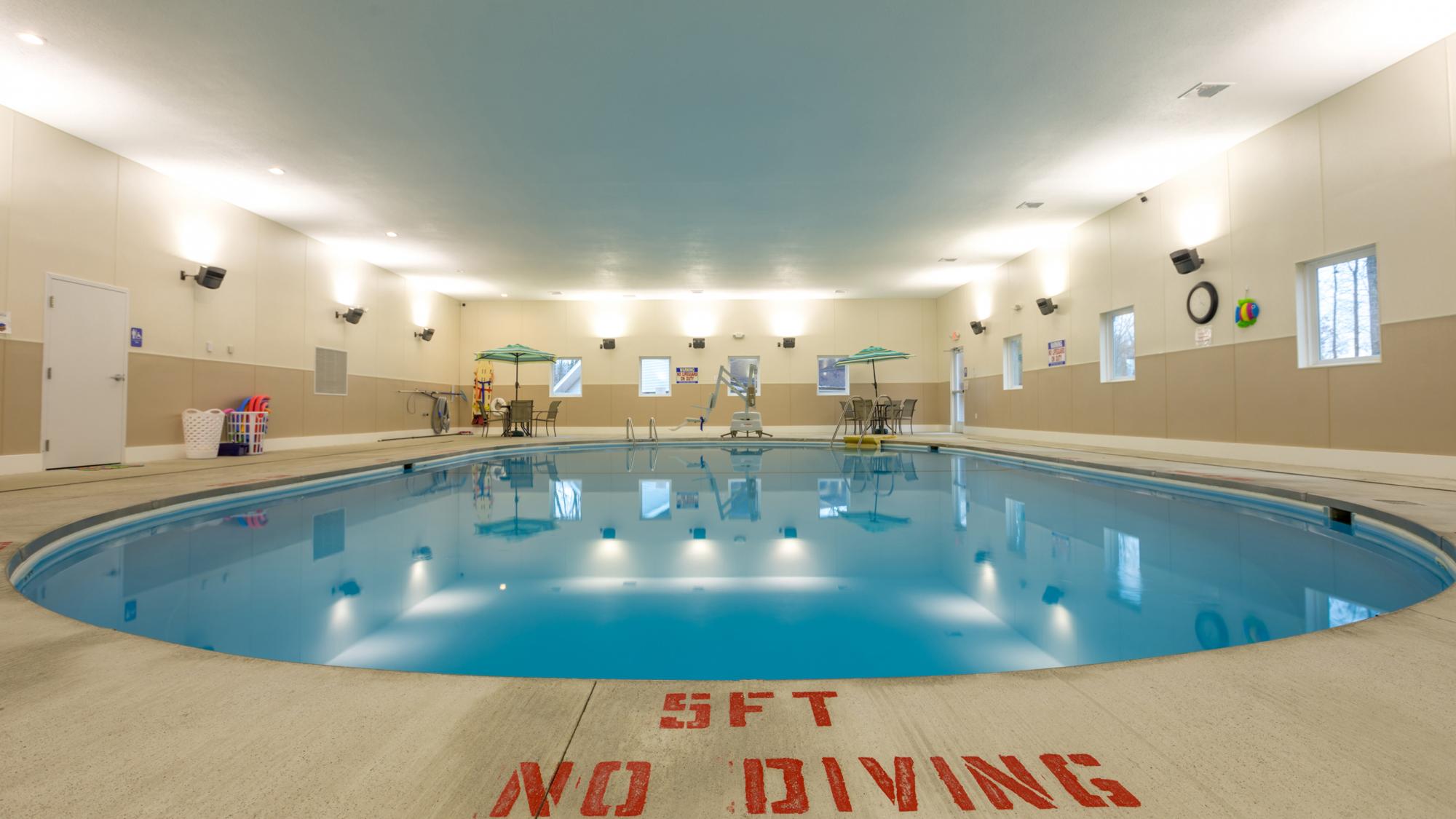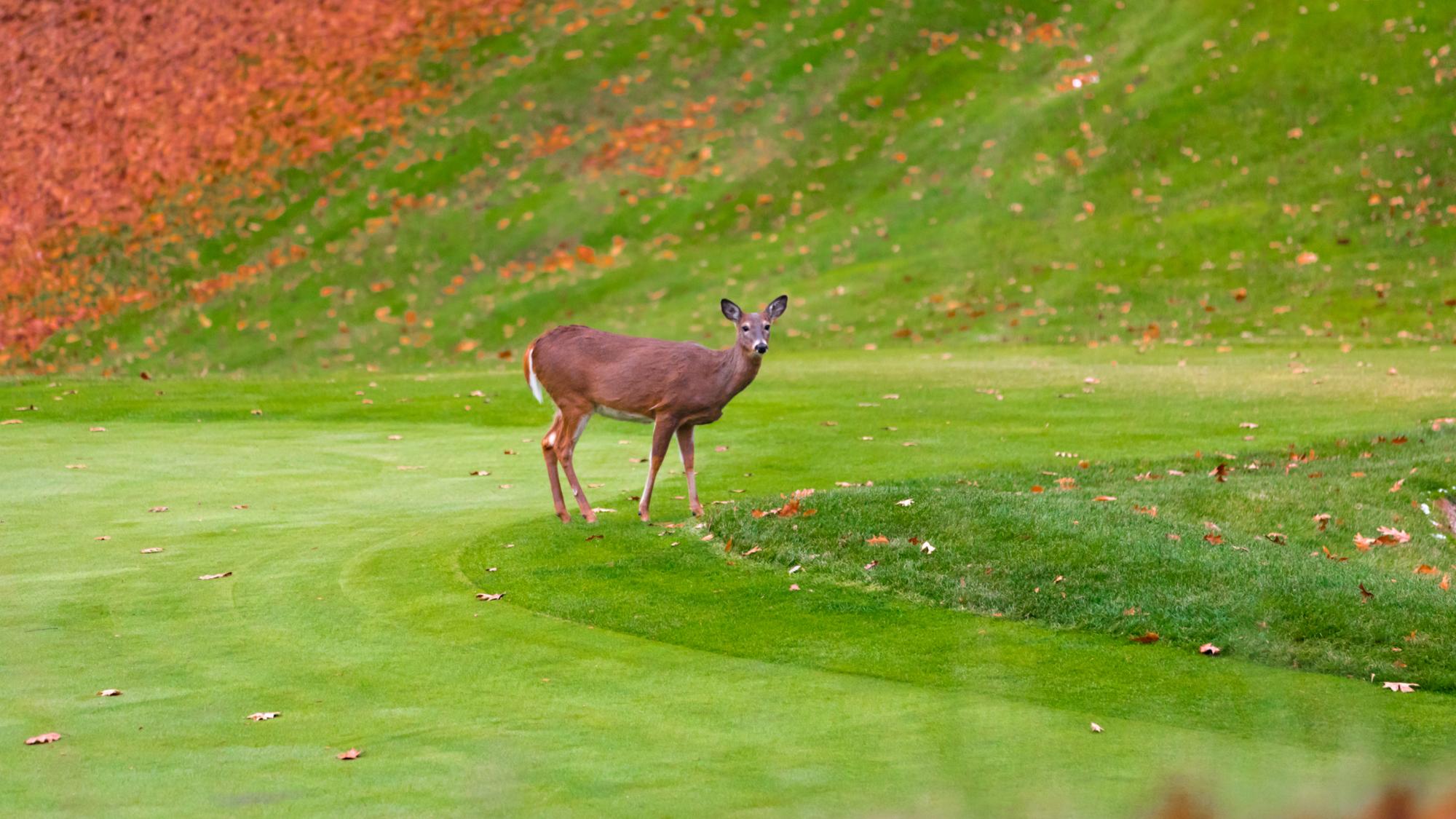 You'll Love
Treasure Lake
Gliding through the lake
For more adventurous guests, the Treasure Lake Marina Store offers kayaks and paddle boat rentals.
You'll Love
Treasure Lake
Diving deep
Don't let the weather interrupt your plans. Stop by the indoor pool for a lap or two.
You'll Love
Treasure Lake
Getting close to nature
As you prepare your perfect swing, a deer may stop by and cheer for you. Don't be surprised!

Crown Resorts at Lake Tansi
Crossville, TN
Hiawatha Resort East and Hiawatha Resort West at Lake Tansi Village are located in Tennessee's famed Cumberland Plateau Region. The rich heritage of this area provides an abundance of cultural and recreational activities including Davy Crockett's hunting grounds, Mark Twain's spring, Ruby Falls, Lookout Mountain, The Grand Old Opry, Smokey Mountains, and much more. Nearby sightseeing and attractions include Nashville, Pigeon Forge, Gatlinburg, Knoxville, and the Aquarium at Chattanooga. At the resort, you will enjoy a beautiful but challenging 18 hole golf course.

A multitude of activities are available for family recreation at the resort. Four lakes provide excellent fishing and boating. Boat rentals, bait and tackle shop, beach area, picnic areas, playground, and marina are all available in and around the lake. Fishermen will find success as bass, crappie, catfish, and pan fish can be found in good numbers. A health and fitness center with weight training and cardio equipment is available. Racquetball courts, 2 saunas, a hot tub, arcade games, miniature golf, tennis and indoor and outdoor pools are also available. Some of these amenities require a fee. Dining and shopping are just minutes away in nearby Crossville. Lake Tansi is a great destination that will provide you and your family with an unforgettable vacation getaway.
Residences
1 Bedroom, 1 Bath (710 sq ft)
Bi-Level 2 Bedroom, 1 Bath (780 sq ft)
Bi-Level 2 Bedroom, 2 Bath (1,050 sq ft)
Bi-Level 3 Bedroom, 2 Bath (1,300 sq ft)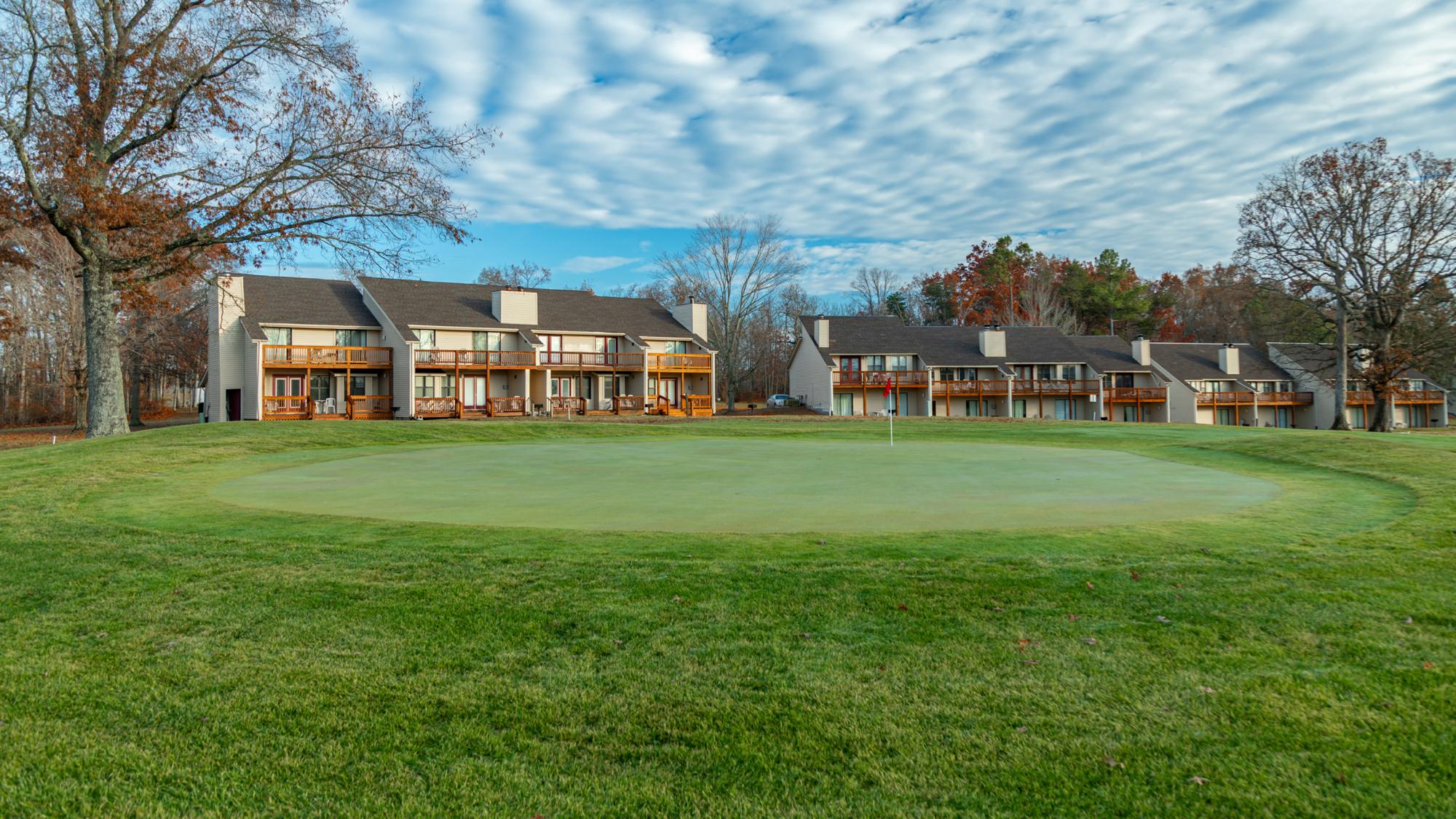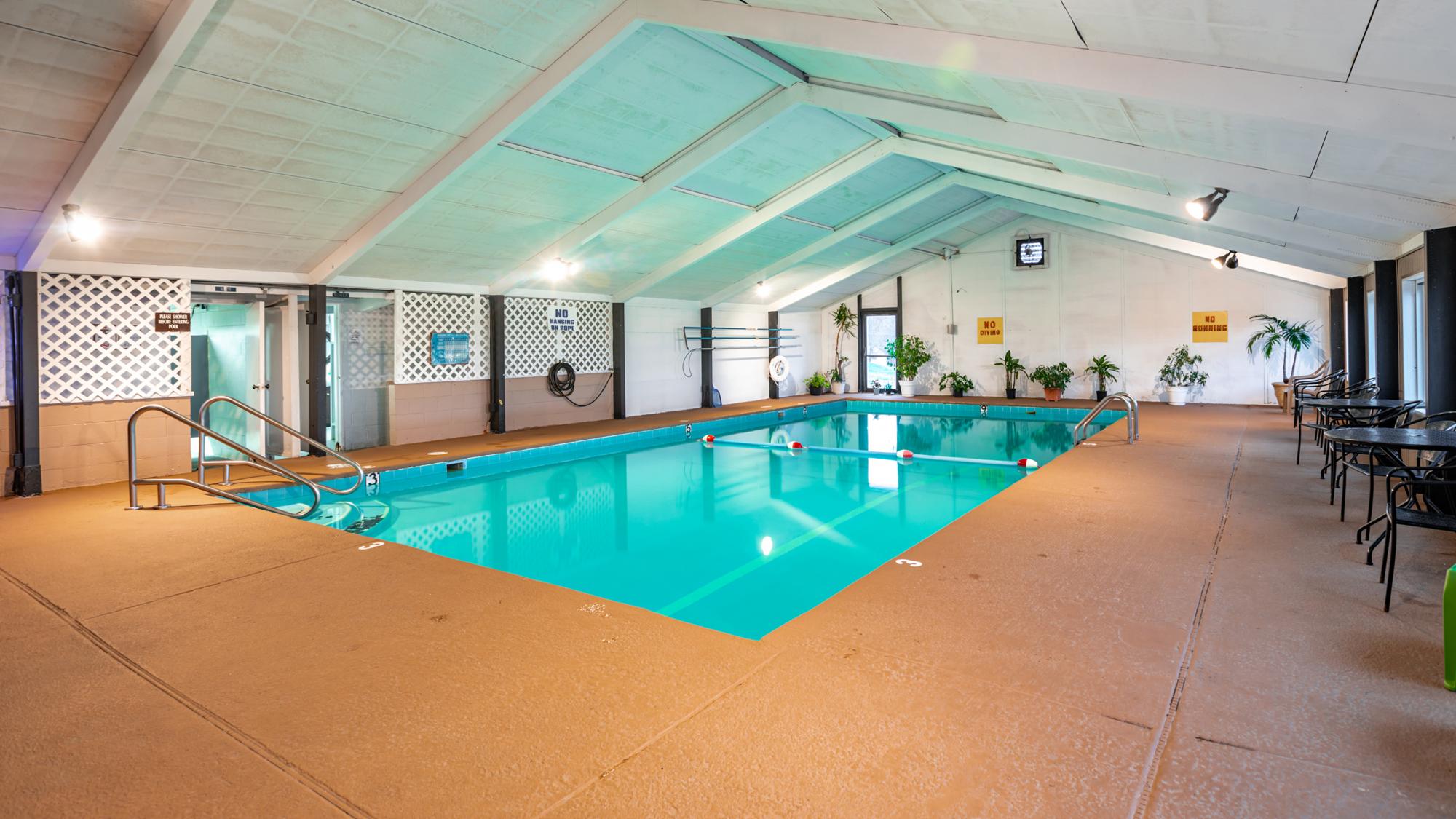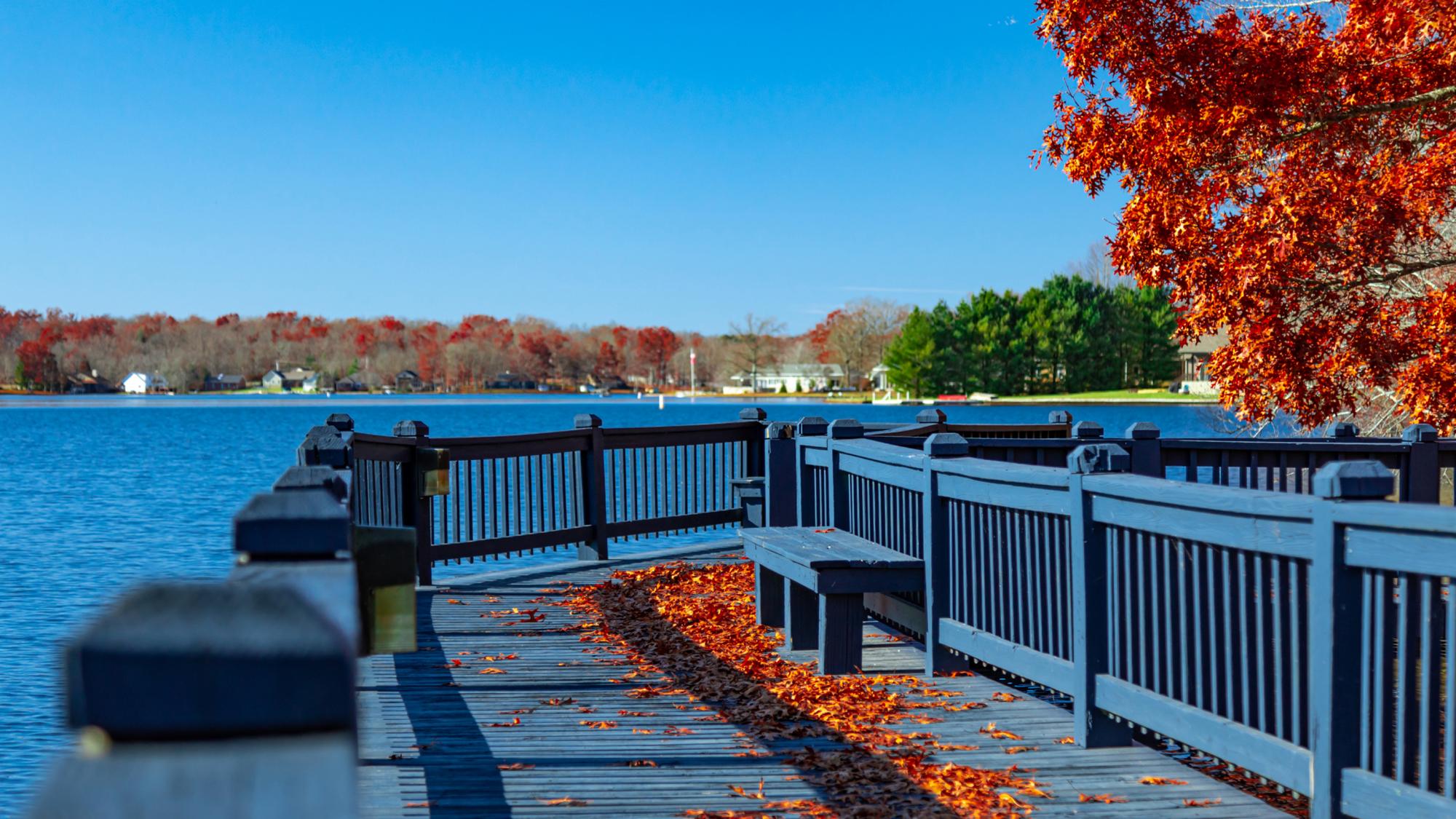 You'll Love
Lake Tansi
Becoming a pro
Playing golf has never been easier - the course is right next door. Grab your clubs and master your swing until perfection.
You'll Love
Lake Tansi
Stopping for a lap or two
Indoor pool means no weather can ruin your plans.
You'll Love
Lake Tansi
Strolling along the lake
Crisp morning air and spectacular lake views make for a great start to the day.

Crown Resorts at The Poconos
Drums, PA
Quail Hollow Village is located within the Beech Mountain Lakes Resort in Drums, PA. Beech Mountain Lakes Resort is comprised of 2,800 acres of lush western Pocono woodlands. Convenient to all of the Pocono Mountain attractions, this lakefront community offers a wide variety of vacation activities for all members of the family. The timeshare units are located on a beautiful 200 acre lake, offering some of the areas finest fishing for bass, pickerel, and pan fish. For the trout fisherman, Necopek Creek winds slowly through the entire property. Several 18 hole golf courses are just minutes away and the Pocono casinos are less than 30 minutes away.

On site you will find the Beech Mt. Lakes Clubhouse with its climate controlled indoor pool, jacuzzi whirlpool, racquetball courts, fitness center, tennis courts, and beach area. The arcade is filled with video games, ping-pong, billiards, and more. Shopping is plentiful in the nearby name brand shopping outlets and the local malls. Also, you will find many fine restaurants. Ski resorts are plentiful in this area and are nearby in every direction. Skiers and snow boarders can enjoy this downhill experience at Big Boulder, Jack Frost, Montage, Camelback, or Eagle Rock. For family fun, try tubing at these slopes. And don't forget the many scenic Pocono attractions including Bushkill Falls, white water rafting, and Historic Jim Thorpe.

A boat sticker is required for any watercraft on the lake at Quail Hollow, as well as no gas-operated motors are allowed.
Residences
Bi-Level Two Bedroom, Two Bath (1,150 sq ft)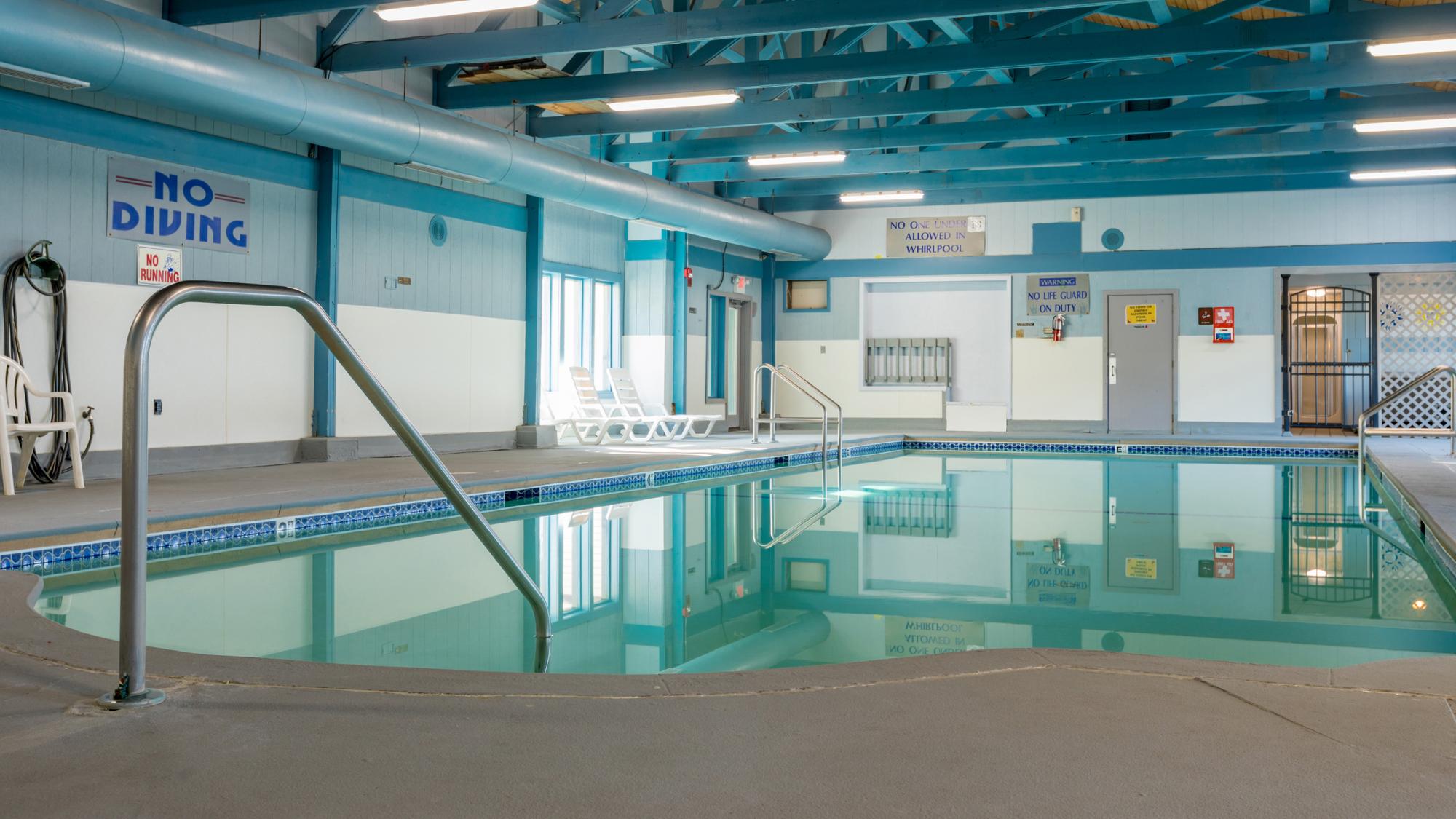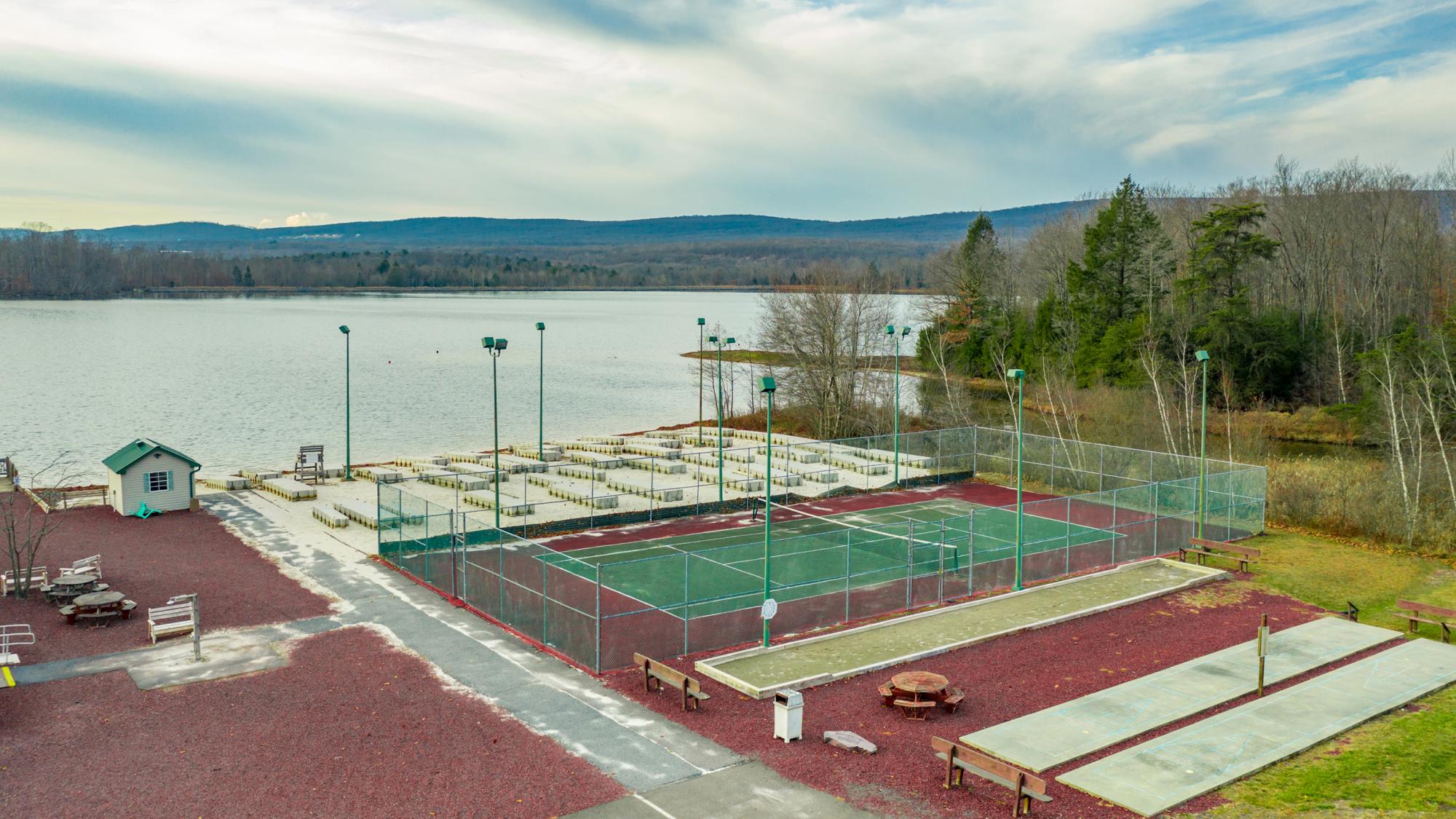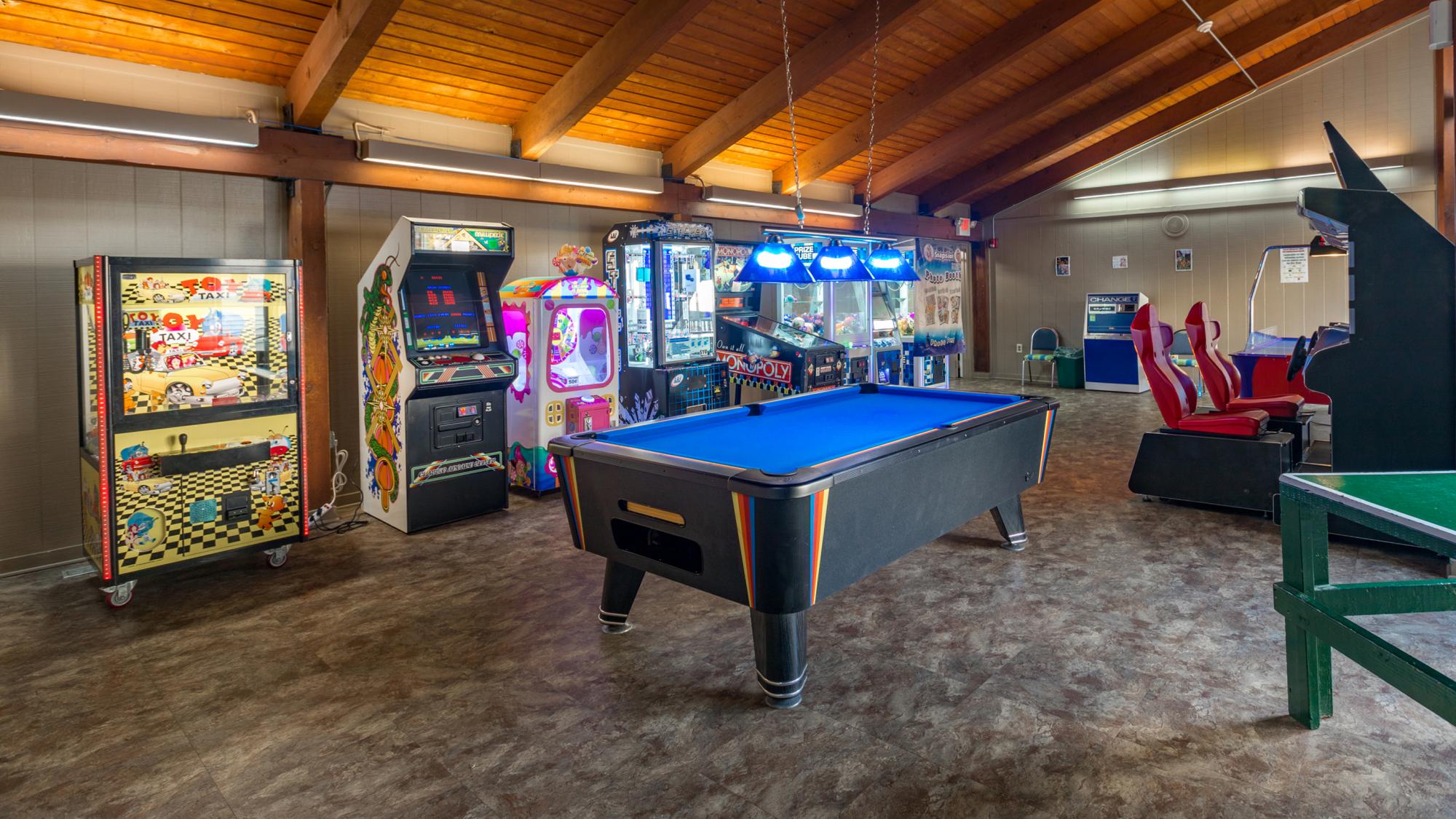 You'll Love
The Poconos
Relaxing in the indoor pool
Heated all year round, the indoor pool is a great place to relax after a busy day.
You'll Love
The Poconos
Tennis court with a view
Don't get distracted by the serene lake views. Stay focused on your game and play like a pro.
You'll Love
The Poconos
Fun for everyone
Let your kids run wild in the game room, which will keep them entertained all day long.

Crown Resorts at Hickory Hills
Gautier, MS
Southern hospitality at its finest is what you will experience at the Villas of Hickory Hills in Gautier, Mississippi. Our friendly staff welcomes you to enjoy a host of on-site amenities and will direct you to an endless amount of local recreation and entertainment. This Gulf Coast region is home to warm sandy beaches, rich southern culture, and Biloxi/Gulfport casino attractions. Each timeshare unit is centrally located near the amenities, with easy access to an outdoor swimming pool and wading pool for children, tennis courts, miniature golf, and shuffleboard.

Surrounding the entire amenity area is the Hickory Hill Golf Course. Enjoy the Fairway view of this beautiful 18-hole course from the back deck while vacationing with us. For the beach enthusiast, Mississippi beaches are only minutes away. The Gulf coast also offers great opportunities for some exciting big game sport fishing with the local charter boat captains. For non-stop gambling and entertainment, the Biloxi casinos are also only minutes away. While visiting this area, you'll want to visit New Orleans. It is less than a 90 minute drive from The Villas of Hickory Hill. This city is rich in cultural activity and entertainment and is a great day trip.
Residences
1 Bedroom, 1 Bath (800 sq ft)
Bi-Level 2 Bedroom, 2 Bath (1,444 sq ft)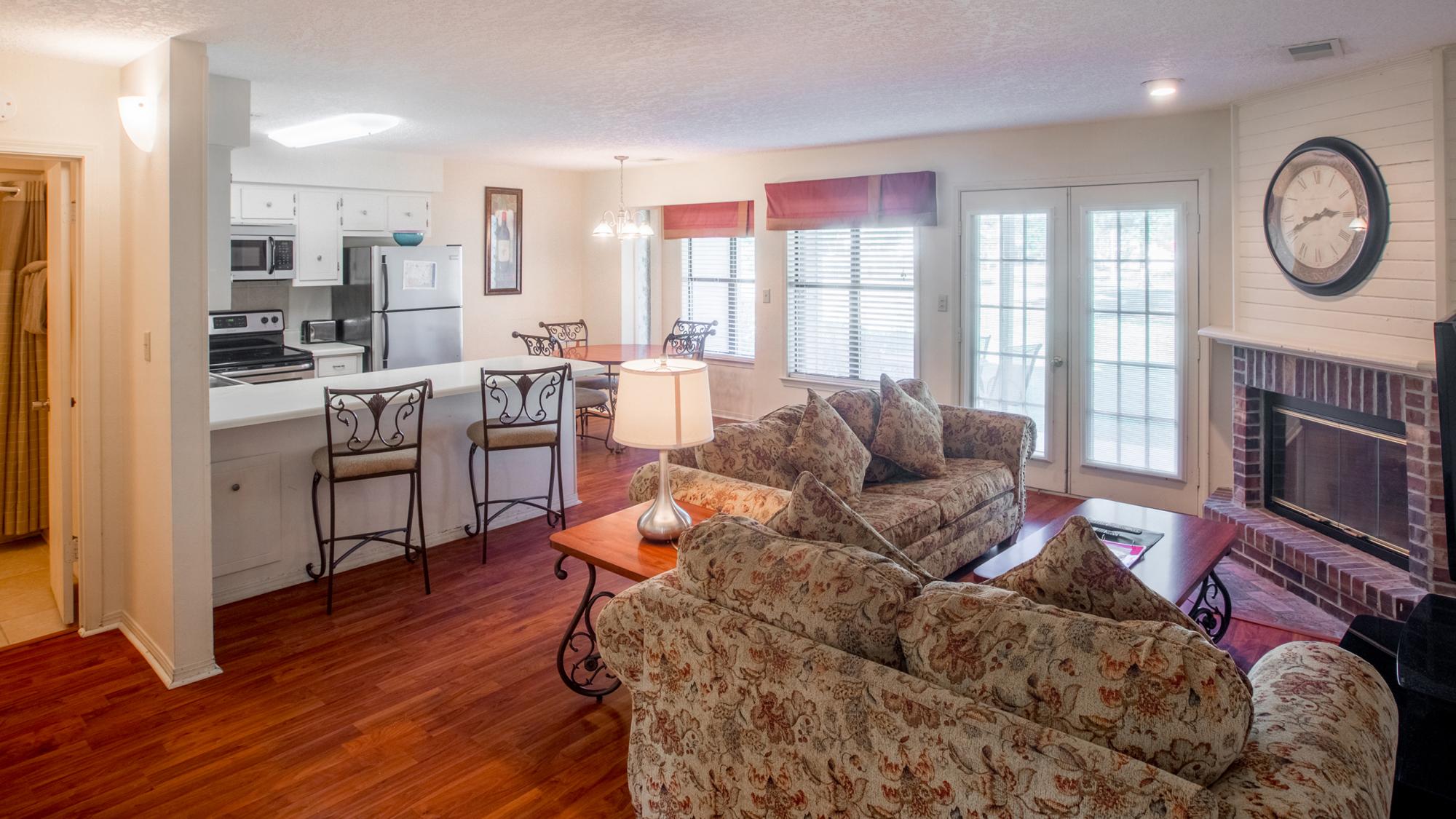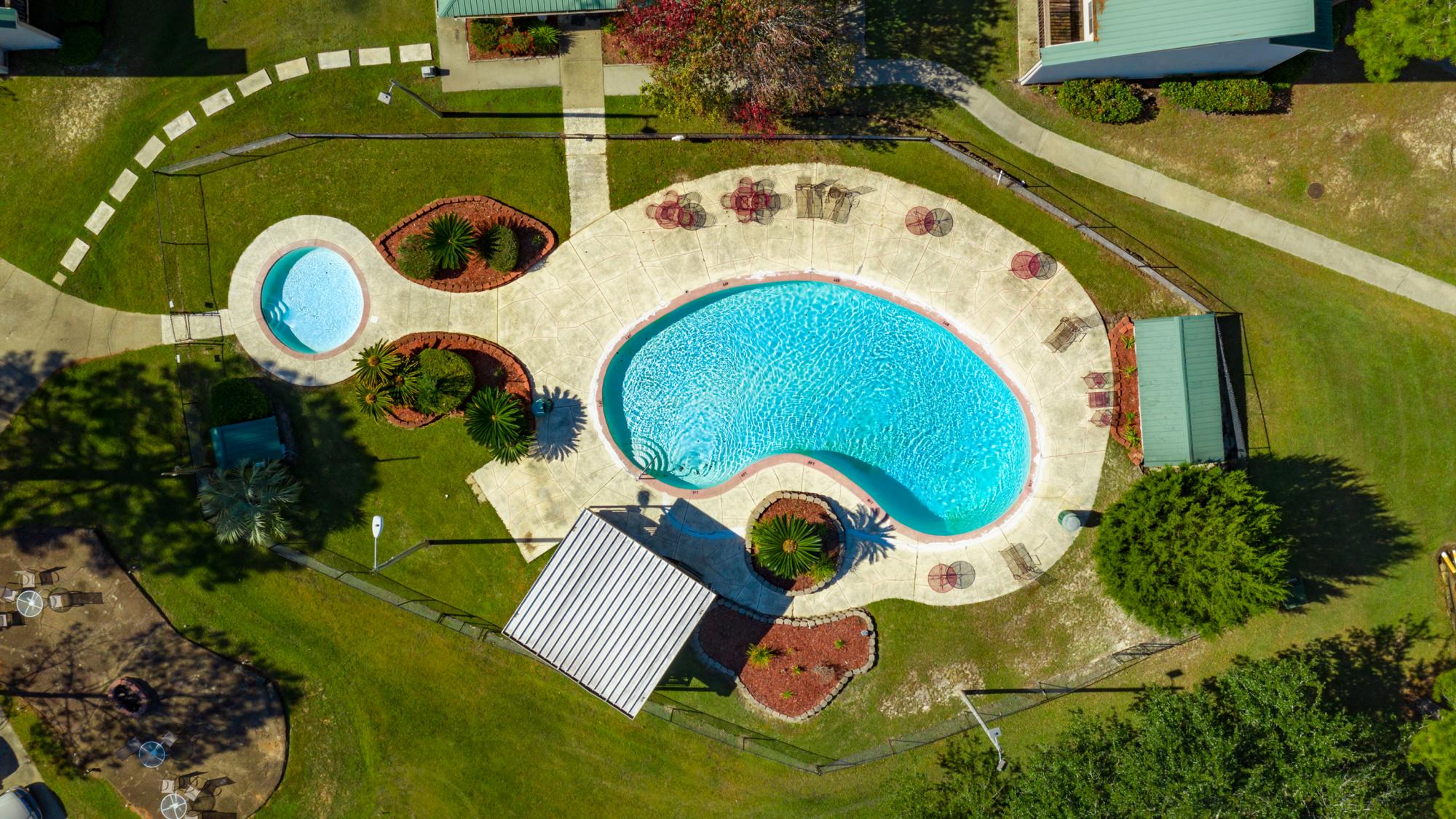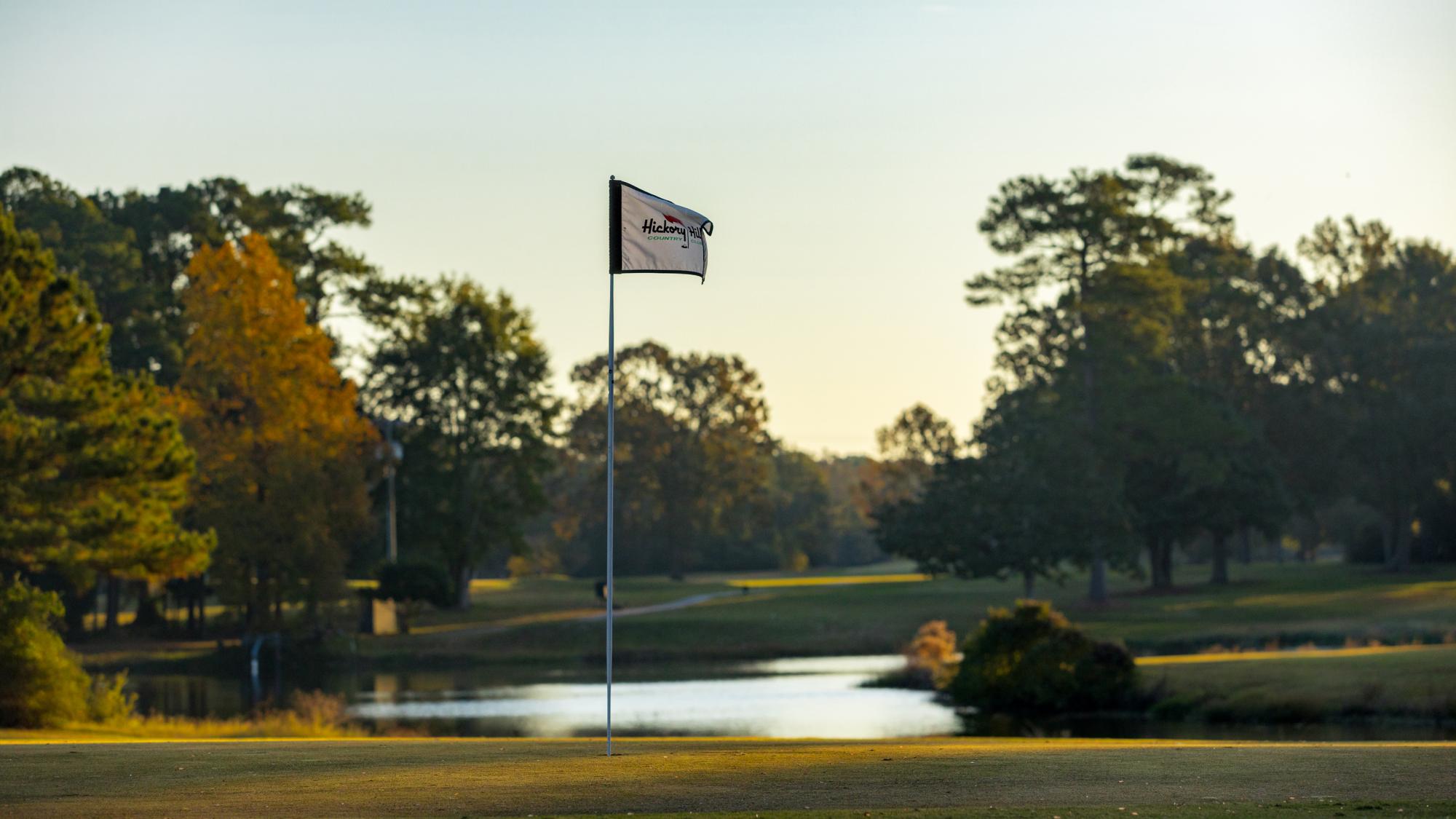 You'll Love
Hickory Hills
Feeling at home
Full kitchens, spacious living rooms and modern appliances are only a few of the many perks in these residences.
You'll Love
Hickory Hills
Relaxing by the pool
Escape the heat in a cool outdoor pool and get into relaxation mode. You're on vacation after all.
You'll Love
Hickory Hills
Practicing your swing
Wait no longer! Grab your clubs and go! Hickory Hill Country Club is right next door.